How to pick the best colour for your bedroom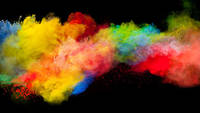 Don't know which colour to pick?
Don't know what design features will look good?
Rest assured, you aren't alone. To many people, bed linen are simply a means to an end- as long as they keep warm throughout the night, they simply don't mind what goes on their bed.
However, because your bed is likely the single largest piece of furniture in your bedroom, a beautiful quilt cover in the right colour with the right textural design elements will uplift your entire room.
Colour
Colour is the easiest way of changing the character of your bedroom. Different colours make different statements and have different impacts on the look and feel of your bed and bedroom. Consider the following:
Lighter colours such as our peacock teal quilt covers are perfect for the summer months, as they inject a sharp, vibrant feel to your bedroom. These lighter and brighter colours are extremely 'bright' and punchy, and almost bring a sense of tranquility with it. When you think of a hot sunny day, what colour do you think of? Light blue, light red, and yellow- all light colours, right?
Darker colours on the other hand, such as our black and charcoal quilt covers create a completely different feeling compared to the aquatic colours. For example, you wouldn't say charcoal is a bright, punchy or vibrant colour, because it simply isn't. Charcoal, when combined with black, makes a statement of luxury, of class and of sophistication. Black in itself, is a colour associated with luxury and comfort, and makes for a modern, contemporary fashion choice compared to the peacock teal. When you think of a cold, rainy winter day, what colour do you think of? Most likely a darker colour, like grey.
The best effects of colour are achieved when the rest of your bedroom's colour scheme aligns with your quilt cover. For example, combining a bright peacock teal colour duvet cover with your black bedroom walls and dark timber flooring is unlikely to inspire much vibrance or tranquility, since the colours are fighting against each other, instead of working together to achieve the same look. However, if you were to combine teal or aqua with white walls, light flooring and light colour furniture, your room would be fully colour coordinated and make a strong impact of vibrance.
In conclusion, depending on what kind of character you are trying to achieve in your bedroom, colour is one of the biggest tools you have in your arsenal in helping create that atmosphere.
---