Quilt Cover Bargain Deal - Production Sample / other unused
Author: 24/04/2019 12:00am Date Posted:24 January 2019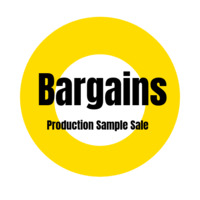 CLEARANCE - Selected Quilt Cover Production Samples or Unused
-- Bargain offer to clear sample / unused stock (e.g. missing one pillowcase)
-- Quanity limited - First come first serve
First come first served. If you see it's sold out, it has been bought by someone else. All quilt covver / sheet set samples are checked and unused before. Packaging might be partially lose.
more last stock products on clearance ...
---
Subscribe to MD newsletter and get the latest deals!
All about choosing bed linen
Get Touch With Us